Dec 4th wrap up from the ISSA magazine.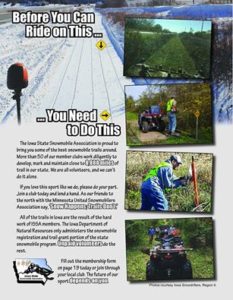 November 29th, 2016. Work on trail 8.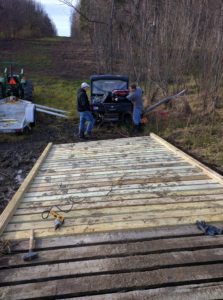 November 28th – Trail work over the past 2 weeks.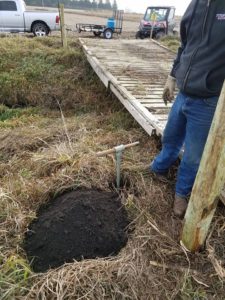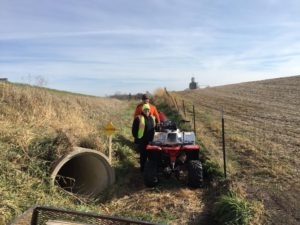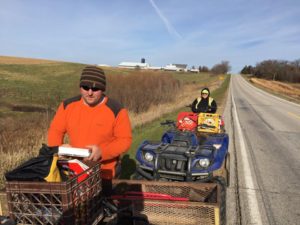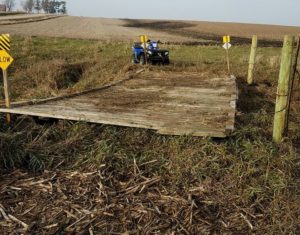 November 12, 2016. We had multiple crews out marking trails today, those that sent in pictures are posted. We also had a crew working on a bridge toward Sutliff and another crew from Solon to North Liberty. Anyone else we missed? Remember to turn in your hours to Brian Stanerson. If you need the form it is on the website. https://iowasnowdrifters.com/volunteer-hours
Trail work day in October 2016, we had several crews out cutting back and mowing. Unfortunately some of our trails are under water until Coralville Lake goes down so we could only do so much this weekend. Huey (orange club flail mower) was out along with a skid loader mower from one of our members. Trail 1a cleared, trail 4a cleared and mowed back and trail 1 (Solon to North Liberty) was trimmed back and mowed. Still more work to do.