This scholarship was established in the memory of Melvin Rinehart, an outstanding club and board member for many years. Mel is the reason the Snowdrifters have the multiple trail working equipment that we do. Thank you Mel.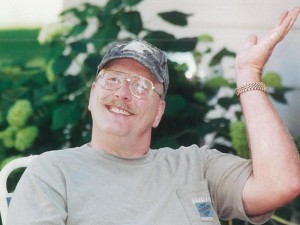 ELIGIBILITY CRITERIA
Applicant must be enrolled in or accepted to attend an accredited two-year college. An accredited four-year college or university, or an accredited proprietary vocational school. Scholarships are for first time students.
All applicants must be a current member or the son or daughter of a member of the Iowa Snowdrifters Club.
The application form must be complete in all respects and the committee must receive all required supporting material before the application deadline. The application must be accompanied by the following documents:
A copy of the most recent academic grades.
A typewritten essay illustrating "What Snowmobiling Means to You." The content of this essay should be a minimum of 300 words and a maximum of 500 words in content.
Two recent photographs of applicant.
Further guidelines include the following:
All written correspondence must be on 81/2″ x 11″ paper; typed.
The importance of well thought out essays cannot be over emphasized (including good grammar, spelling and etc.) in filling out your application for this scholarship.
DEADLINE
Applications for the scholarship shall be submitted by May 1, 2023.
 AWARDS
The Iowa Snowdrifters board members, or persons designated by the committee, will judge all applications and determine the qualified recipients. Applicants may be interviewed. Iowa Snowdrifters will award up to 3 – $500 awards annually, until available funds are depleted.  Winners will be notified by mail and/or phone. Recipients are required to provide proof of enrollment to receive award.
MAILING INSTRUCTIONS
The application and all supporting materials must be mailed to:
Snowdrifters Inc.
PO Box 5735
Coralville, IA  52241
2023 Iowa Snowdrifters Scholarship Application must be dated and returned to this address by the May 1, 2023 deadline.
 
For questions or for more information, contact Chris Stebral at (319) 551-3767 or via email at cstebral@constructionmaterialsinc.com